By
inksb
- Mon Oct 05, 2020 1:48 pm
- Mon Oct 05, 2020 1:48 pm
#131452
Completely agree with you there @scojo, the 3D makes Friday part 3 a much better film. I had the bluray boxset that came in a tin a few years ago of the whole franchise and it came with the 3D version. I ended up selling it off because the price was well over $200 and I bought it for $55 but I ripped all of them to my hard drive. I wonder if I ended up ripping the 3D version too, I'll have to check tonight.
So to my surprise this was really good. One of the better "big budget" horror flicks I've seen in a while. Terrible name, which is why I originally stayed away. Good aquatic horror for those that dig that type of thing. Highly recommended.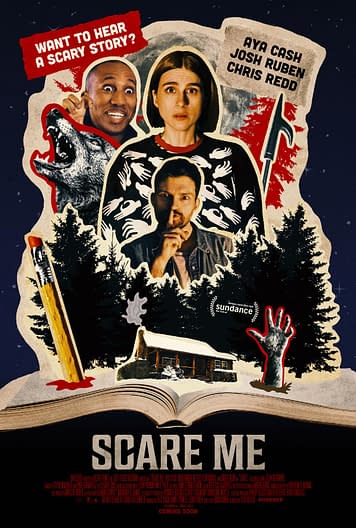 This popped up on Shudder this week and I enjoy Aya Cash (especially on The Boys recently) so I decided to give this a go. While it is too long by about 20 minutes, it has some really enjoyable moments. It's fairly creative in it's execution and overall I had fun. There is a sequence in the middle of the film that is the highlight, I won't say much about it but I was laughing pretty damn hard for that 10-15 minutes. The basic set up is a screenwriter has rented a cabin in the middle of nowhere to help his creative process and finish his script, he runs into a famous new author and invites her over. They decide to play a game where they tell stories to each other to scare the other one, while you think this is a set up for an anthology film (I know I did) that is not what happens, it's just these two telling/acting stories out to each other. Worth checking out even with it's faults.